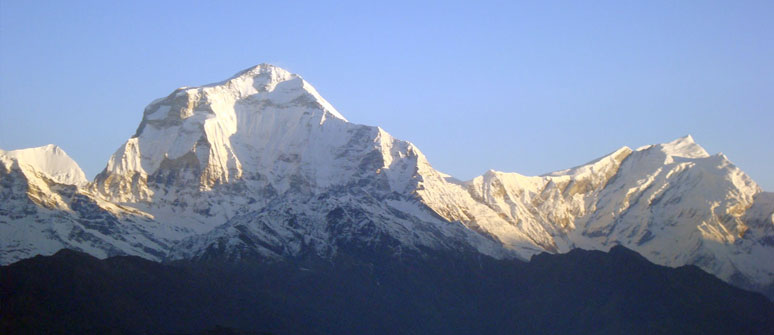 Annapurna Khayer Trek is the outstanding trek positioned in the west region of Kathmandu Valley. There are countless Nepal trekking companies among them Himalayan Nepal Trek has found to be packaged it beautifully. So, there is no doubt in the mechanism of Himalayan Nepal Trek as the Nepal trekking company. For trekking one must be aware about the geographical setting and here we tenders inequality of physical structure. In comparison to other region Annapurna Region is seen as the blessed region so you will not come across tricky problem instead the duration of your holidays will be shaped more precisely.
There are the major highlights of Annapurna Khayer Trek and it starts with looking at the southern part of Annapurna Base Camp in together with startling Khayer Lake. The vistas with mountains and mounting will be added as your new experience and you will set distinct pleasant trekking. It is the trek remembered as the fascinating and supremacy with charismatic magnetism adjacent to trekkers which at present remains being surreptitious even if it is the affluent Annapurna Region. The isolated and concealed place behind the colossal Annapurna range is counted as the exploratory and landscape. in the white snow you can see Annapurna south, Nilgiri, Himchuli, Tukuche peak, Fishtail, Annapurna III, IV, Mana Pathi Peak and many more peaks. 
Annapurna Khayer Trek is the package of mysterious things which are waiting to unlock it.
The best season trekking for the trek is supposed to be spring season where the nature does not hesitate to spread its beauty. On the trekking trail the blossom Rhododendron welcomes you. The trek grade is also moderate and as the elevated point you will cover 4,500 meter. For accommodation you will find cultural Magar village son the trekking route. So, come and explore with us.
Outline Itinerary
Day 01: Arrival at Kathmandu TIA (1,310m) Welcome by Himalayan Nepal Trek staff and direct transfer to hotel on BB  plan.
Day 02: Sightseeing in Kathmandu valley Patan, Pashupatinath, Boudhanath, Swayambhunath stay at hotel on BB plan.
Day 03: Drive to Pokhara 200km (827m) 6 hrs excursion in the evening
Day 04: Driv to Nayapul then  trek to Ghandruk (1,940m)  6 hrs stay at Lodge
Day 05: Continue the trek from Ghandruk and walk to Tadapani (2,721m) 5 hrs stay at Lodge
Day 06: Trek to Dobato (3,460m) 5-6 hrs stay at Lodge
Day 07: Trek to Chhistibung (3,100m) 5 hrs stay at Lodge
Day 08: Trek to Kobra Danda (4,020m) 6 hrs stay at Lodge
Day 09: Trek to Khayer Base Camp  (4,620m) 5-6 hrs visit Kali Barahi Lake back to Khobra dada stay at Lodge
Day 10: Rest at Khobra Danda (4,020m) full day enjoy see incredible views stay at Lodge
Day 11: Trek to Chitre (2,370m) or Swata (2,270m) stay at Lodge
Day 12: Trek to Ghorepani (2,855m) 6 hrs stay at Lodge
Day 13: Trek to Tikhedhunga (1,540m) 5-6 hrs or Birethanti (1,080m) stay at Lodge
Day 14: Trek to Nayapul (820m) drive back to Pokhara and fly or drive to Kathmandu stay at hotel on BB plan
Day 15: Free day and farewell dinner together in Nepali typical restaurant stay at hotel on BB plan
Day 16: Departure!!!!
 TRIP HIGHLITS:
BEST SEASON:
Though there is no particular season as all the season are favorable for trekking to Nepal. We would suggest during atom season it would be best to travel between end of September to end of November and during spring beginning of January to April last week. Beside himalayan Nepal trek welcomes you anytime.
LODGING:
Accommodation is most in hospitality industry; especially during trek, accommodation plays an vital role to make the trip flexible. We Himalayan Nepal Trek being part of Hospitality industry we regard our guest as a part of Family and provide them with comfort. Therefore, we provide star level hotel in Katmandu. We respect the choice of our guest and provide service, which facilitates them. During trek though we cannot find star level hotels our guest will have beautiful lodges with twin sharing bed and also can find attach WC(bathroom) but then lodges will charge extra for it. Lodges will have wooden parketing system for making ambience warm. Overall accommodation to Everest Region trek is comfortable.
FOODING:
There is quotation "one cannot think well, sleep well, if one has not dined well" that is why Himalayan Nepal Focus on providing guest with best quality food. In kathmandu there can be found verities of food as there are many Chinese and continental restaurants.Beside in Thamail and Durbarmarg guest can enjoy food like Korean cuisine, Thai, Japanese, and Italian and last but not the least Nepali Dal Bhat and it goes same during trek too.
OUR CREW:
We have more then 150 staffs working together to bound our company we work together to achieve our goal. We have experienced trekking, peak climbing, expedition guides and hardworking porters, assistant guides, cook who works hard for the success of our guest's destination.
EQUIPMENTS:
Equipment plays vital role during trek. Without equipment, a successful trek cannot be imagined so we request our guest to carry only need able equipments, which will be carried by our potential porters. Equipments include down jacket, trouser Ti-shirt, boot, knife, walking steak, light sleeping bag, sunglass, gloves, suns cream, warm socks, head light, wind proof jacket etc. we provide our staff with their need able equipments for more information visit 
SAFTEY AND SECURITY:
Prevention is better than cure this is most famous quotation and Himalayan Nepal Trek follows it with all heart. Guest is our responsibility and we work hard to fulfill our responsibility.we take first aid kit, oxygen bag and we make emergency rescue helicopter ready in case of an emmergency.we focus on acclimatization days so that we can prevent our guest from altitude sickness. We also provide Gamow bag and satellite phone in case of Need.
ECO FRIENDLY:
Environment is where we live we care about the place we stay then why not to the place we trek. Himalayan Nepal Trek focused on keeping environment clean we practice the quotation just leave your foot prints behind. We also take part in KEP Kathmandu Environmental Education and suggest our guest to protect our environment and stop global warming.
HELPING HAND:
Helping Hands are holier then praying lips. Profit orientation is not only our priority we do help the children from different places in Nepal through our profit because education leads to enlightens we help orphans and differently able people to meet their need.
We are engaged in volunteering which can be also helpful to people in rural area.
NOTE:
Days in itinerary are always flexible. The service we provide will be according to guest desire so guest has any query can question us without hesitation. Trekking in Himalayas are always challenging there might be unexpected health problem or natural challenges In such case guest are requested to co-operate their guides.

Khan

Monstars








Posts

: 347


Join date

: 2016-02-21


Age

: 22


Location

: Gwadar
--Mood-- :




Similar topics
---
Permissions in this forum:
You
cannot
reply to topics in this forum